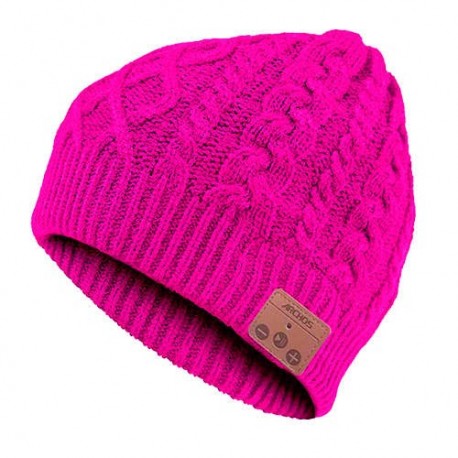 Ver más grande
Archos Gorro Music Beany ROSA
74124 503092
Nuevo producto
The ARCHOS Music Beany is a Bluetooth® headset integrated into high quality knitted beanie hat that lets you stream your music from your smartphone or tablet anywhere. Pair it easily with your smartphone via Bluetooth® and enjoy your music wherever you are.

Thanks to the integrated control
0 artículos artículos
Este producto ya no está disponible
Este producto ya no está disponible
Advertencia: ¡Últimos artículos en inventario!
Disponible el:
Más
The ARCHOS Music Beany is a Bluetooth® headset integrated into high quality knitted beanie hat that lets you stream your music from your smartphone or tablet anywhere. Pair it easily with your smartphone via Bluetooth® and enjoy your music wherever you are.

Thanks to the integrated controls you can control the volume and switch songs directly from the side of your beany, as well as answer your phone calls with the embedded microphone. Theres no need to take your phone out of your pocket just tap the side of your beanie to pick-up.

One fits all, knitted in a quality poly-acrylic blend, the beanie is available in 4 colors black, blue, white and grey. Hand washable (electronic parts are easily removable) the beanie is perfect for winter sports or daily life.